So you've started a business and people are buying what you're selling, but not enough of them. If you're going to remain open as a business and keep making a profit, you're going to need more customers, and fast. So what do you do if you want to promote your business to a bigger crowd but are too strapped for cash to afford professional digital marketing services? Even if you're not a digital marketing guru, there are effective ways to get your business into the digital space and generate marketing-adjacent results in the process. It's called "Growth hacking", and it will transform your attitude towards digital marketing and how you go about it.
It's time to learn about what growth hacking is, what it entails and how it took several well-known businesses from start-up level into the multimillion-dollar corporations they are today.
Growth Hacking 101: What, How and Why?
As the name suggests, growth hacking refers to activities aimed at achieving rapid and tangible growth for a business without a great cost. It can be implemented across various departments, including sales, marketing, product development. How it works is that a series of business solutions are explored, using innovation, analysis of existing patterns, and finally trial and error.
The benefits of growth hacking aren't confined to start-ups, as plenty of big businesses have achieved success through this approach as well. Lots of calculations, accurate testing and strategic planning goes into the process.
The focus of growth hacking is on finding surefire ways to grow the various aspects of the business without necessarily spending a huge amount of money on marketing. However, marketing and growth hacking aren't opposing concepts. One can boost the effectiveness of the other if used together.
Examples Of Brands That Mastered Growth Hacking In Their Businesses
Experience is the greatest teacher, and it's sometimes easier to learn from observation. Here are a few case studies showing how some of the most successful companies used growth hacks to get ahead. Prepare to have your mind blown.
1) Airbnb -Ride A Coattail Or Two To Boost Traffic To Your Site:
The curious case of Airbnb is one that has been widely debated as far as ethical soundness goes, but we're only exploring it as a successful growth hacking experiment. In its early days, the company found an existing distribution channel where it could reach potential clients; the American classifieds platform, Craigslist.
Airbnb was well aware that people seeking temporary accommodation frequented the Craigslist website, so it was a lead gold mine. Because they weren't established as yet, Airbnb rode on Craiglist's coattails to boost its online visibility. New lessors were advised to post their accommodation on Craigslist with links leading back to the Airbnb website, which increased traffic and led clients to the source.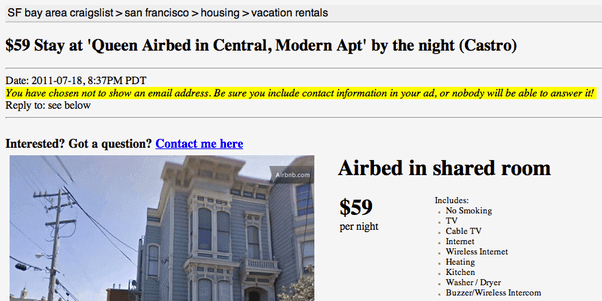 2. Dollar Shave – Self-derision and comedy
We're always saying that video marketing is a great marketing technique, and another of our famous examples of growth hacking proves it.
Dollar Shave Club used a video to promote its service of sending people new razor blades monthly for just $1. The video went viral, quickly gaining 19 million views and making the company a household name. You can see the video, which is now at more than 25 million views, below:
Two years after launch, Dollar Shave Club had made more than $20 million in revenue, says Business Insider. A year later, it tripled that figure.
(See our easy video marketing tips to use this tactic yourself.)
3. Dropbox – Leverage your existing customer base
If a company is ready to offer its services online, then it's probably starting to gain momentum regarding sales. This opens up the opportunity for the company to leverage its existing distribution channels for growth. How can this be done?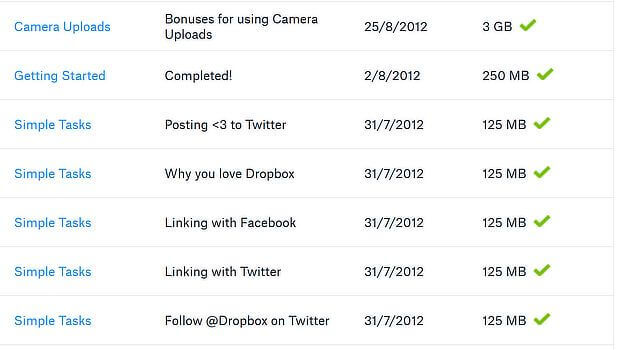 Digital storage company, Dropbox used an ingenious growth hacking idea in their early days by implementing an incentivised referral system. It came at a time when virtual storage space was a pressing need in an increasingly digital world. Dropbox offered existing clients who referred new signups to the business an extra 500MB of storage space at no additional cost. This increased their client base by nearly two thirds in a short time frame.
4) Pinterest – Market Your Product Like It's Exclusive
Exclusivity is a distinguishing factor for many brands. For startups, in particular, manufacturing an air of exclusivity around your product buys you time to increase your capacity.
Once you're visible online, you may experience an unprecedented number of inquiries for your business. While this may look great for the coffers, it could also put you in a compromising position if you're not equipped to handle those numbers just yet. If people believe they're on a waiting list to join an elite club, they'll have more patience while you improve your processes and capacity.
Pinterest is a prime example of this because it had super long waiting lists and operated on a strict 'invite only' model at first. This made people eager to "join the club" and created excitement around the product. Language such as "Apply to join" or "Membership closed" only made people want it more.
5) – Netflix – Change the game
Growth hacking examples don't get much more transformative than Netflix, which started as a DVD rental company in 1997. As company co-founder Reed Hastings revealed, becoming the major player in online video streaming was always in the plan, hence the company name.
Netflix's USP was letting people watch what they wanted, whenever they wanted, and that's still a core component of their success.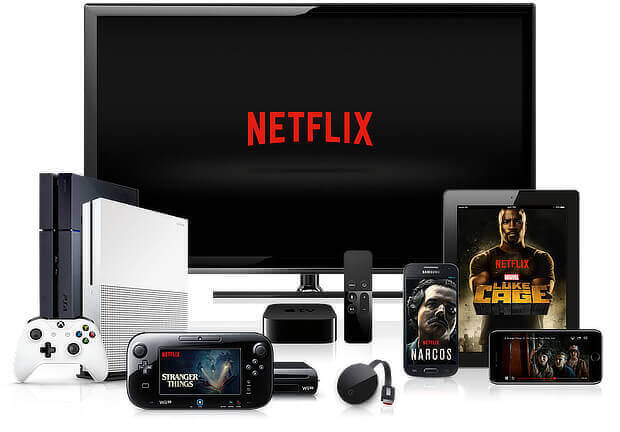 One technique the company used was to split into two businesses, for DVDs and online streaming, and use the profits from one to fund the expansion of the other.
Other growth hack techniques Netflix used include:
Acquiring and streaming popular TV shows so audiences would subscribe to watch them
Building a strong social media presence to connect with those who love entertainment
More recently, hiring the best talent to create great content that would encourage people to subscribe
The company now has more than 117 million streaming subscribers.
6) – McDonald – Location Location Location
Consider the highway system built in America starting in the 1950s. McDonald's understood that the interstate roads were a new channel for getting customers, and they took advantage of this. Exits are littered with golden arches to this day. This was an example of off-line growth hacking (if there is such a thing).
7) – Whatsapp – Fill A Market Gap & Let Word-Of-Mouth Do The Talking For You
The longest standing form of marketing is word-of-mouth. Verbal communication (and in the digital age, even textual and visual content) is the strongest referral you could have. This example for growth hacking focuses on chiselling a product to perfection until its place in the market becomes undeniable.
The social media giant, WhatsApp worked on perfecting its product to the point where it sold itself. The better the application's updates got, the more people recommended those around them to sign up. As it stands, over a billion people around the globe use WhatsApp daily.
8) Instagram – Take the feedbacks into account and build a better product
Originally, the founders dabbled with a social network app called Burbn for whiskey drinkers. They realized that the most-used feature of the app was their photo sharing mechanism.
Only then did they begin looking at photography apps, which they thought was a saturated market already.
Talking back and forth with users, they eventually realized that for all the apps out there, sharing photos was either too complicated or not the main feature of the app.
They simply took the best parts of all the apps they knew, like Hipstamatic's photo filters and Burbn's way of sharing, removed everything else, and voila! They produced a great app that everyone already wanted.
As you can see, with the right know-how, there are many more ways to get around not having a marketing budget to get the results you need quickly. All you need is to put on your innovative thinking cap and be willing to take calculated chances. If your growth hack works, then great. If not, try the next one and keep it moving.